Hiring a Car in Kyrenia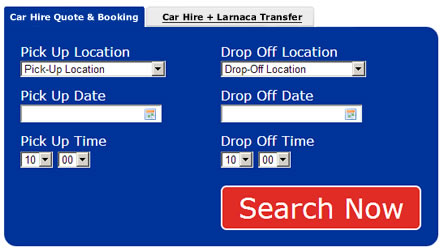 Hiring a car in Kyrenia is easy and there are a number of car hire companies to choose from. Although you may expect car hire to be expensive, there are a number of advantages that far out weight the cost.

Public transport is available in Kyrenia and Northern Cyprus but during summer months these means of transport can have their down falls. This is mainly due to the irregular bus schedules and of course the time it takes to actually reach your destination. If you really want to see the sights, car hire really is the way to go and it gives you the freedom to explore at your own pace.
Kyrenia Car Hire Companies:

Car rental in Kyrenia is cheap and many companies offer excellent deals such as airport and hotel delivery. You can also available of some excellent reductions when you book your rental car online. It is recommended that you arrange your car hire in advance especially if you wish to pick your car up from the airport. We have been recommending Pacific Rent a car to our users and they are very happy with the service. They also offer 5% discount if you book online and use the code, AAK-05.
Car Hire Tips:

When hiring your car you will have a choice between manual and automatic cars and all come with air conditioning which is extremely useful during the summer months when temperatures in and around Kyrenia can reach above 30 degrees C. The majority of cars come with right hand drive and the rates of pay will vary from season to season.
Kyrenia Car Hire Requirements:

In order to hire a car there are a few requirements. You must be over 25 and you need to have a valid driving licence from your own country or an international driving licence. Driving in Kyrenia and Northern Cyprus is the same as the UK with traffic moving on the left hand side. The traffic signs are international and the use of front seatbelts is compulsory. Children under the age of five are not permitted to travel in the front of the car and the use of a mobile phone is also prohibited unless hands free.
There are some popular Car Hire Companies for both Kyrenia and Cyprus. They offer online booking and free airport delivery for rentals over 6 days.